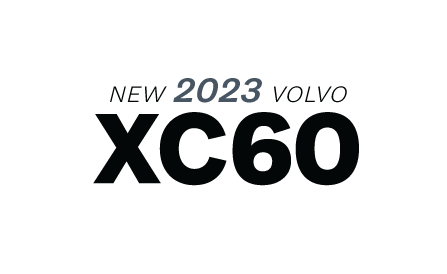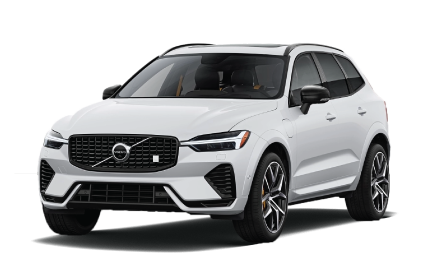 Smooth Ride, Smart Features
Drivers know that they will find safety and quality when they see the name Volvo, and the XC60 excels at surpassing expectations. The premium SUV complements its class-leading interior with cutting-edge driver assistance systems to ensure safe travels every time you leave the driveway. The cabin is outfitted with top-quality materials throughout, and the stylish space promises a velvet-smooth ride at any speed. A myriad of technology options also presents a world of entertainment possibilities.
We would love to see you visit our dealership to learn more about the XC60. Our insightful staff can answer any questions you might have about this SUV or any of our other luxury vehicles, and we can show you around our lot to help you find exactly want you're looking for. Once you've found the right model, we can hand you the keys for a test drive.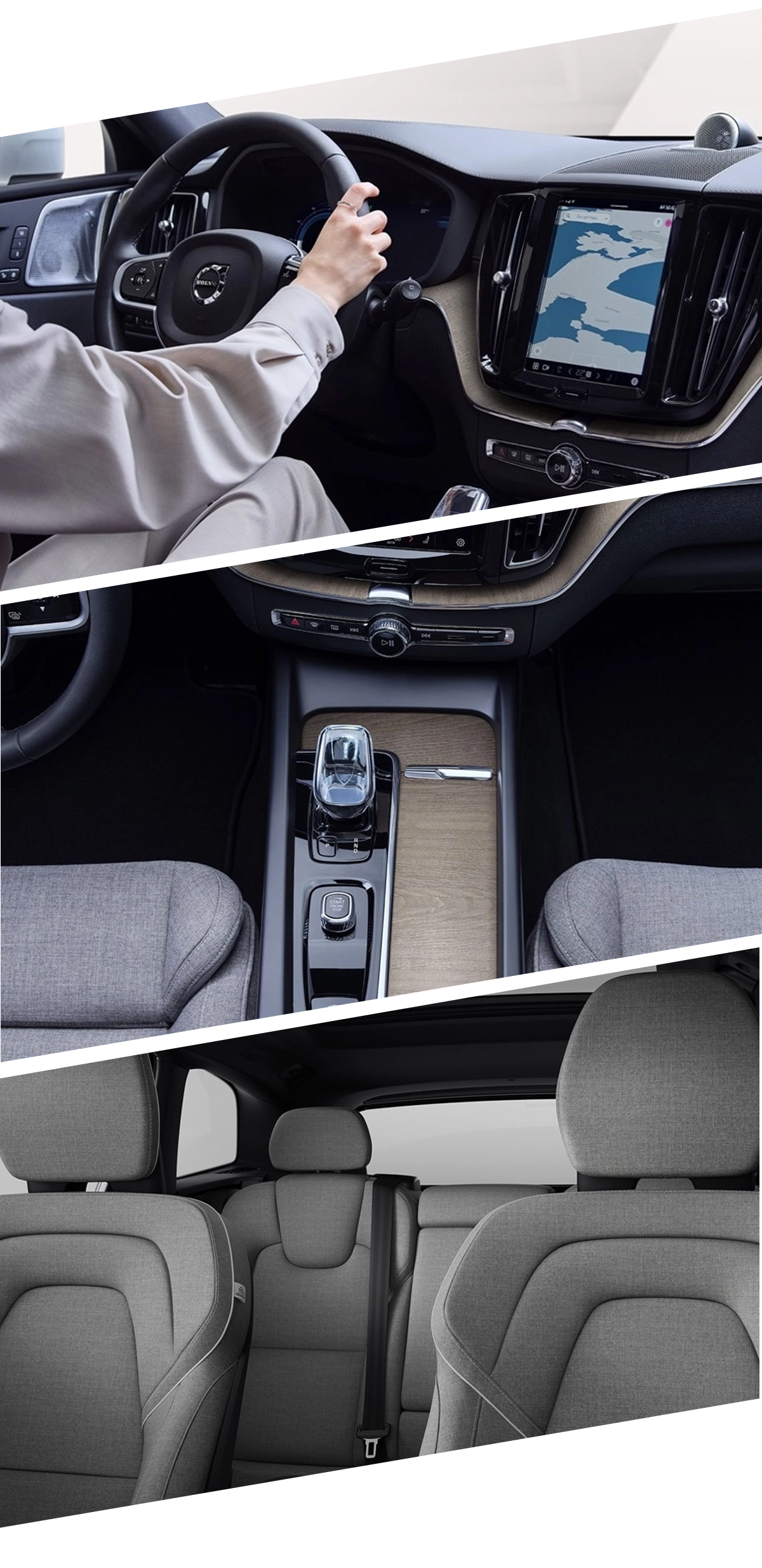 What's New in the 2023 Volvo XC60?
The 2023 Volvo XC60 is a great choice for a luxury compact crossover SUV. Its dimensions make it a superb drive in a city, and its features ensure a comfortable, safe ride for you and the family. The body of the 2023 Volvo XC60 is sleek and understated. It has a low profile for sporty looks and to enhance is aerodynamic efficiency. Exterior features include Thor's Hammer LED headlight design, a lip spoiler, roof rails, front and rear fog lamps, cornering lights, and LED taillights. Volvo is one of the first automakers to offer a leather-free cabin. Customers have the option to get their 2023 Volvo XC60 with bio-based, vegan materials like Nordico and responsibly sourced wool blend options. Each model also has a tailored steering wheel, a crystal gear shifter, and an advanced air purifier system that prevents up to 95 percent of dangerous PM 2.5 particles from entering the cabin through the climate control system.
History of the Volvo XC60
Volvo introduced the XC60 to U.S. drivers in 2010, and the SUV quickly established an enthusiastic following. Its elegant cabin, bounty of standard features, and advanced safety systems turned heads within the competitive market, combining the top qualities drivers desired from the class. The models that followed upheld the success of the initial release while showcasing new strides in engineering and technology whenever they developed.
In 2014, Volvo updated the exterior and interior, and they additionally made all-wheel drive available for the XC60. The SUV underwent a complete redesign four years later, receiving more high-end amenities and infotainment tech to complement new safety features. With its outstanding capability and abundance of features, the latest generation represents Volvo's unrelenting pursuit of premium quality and performance.
We Have the XC60 at Berglund Luxury Lynchburg
If you're interested in a top-quality vehicle that pairs comfort with capability, we're confident that we have all that you need at Berglund Luxury Lynchburg. Our local dealerships carry a diverse variety of premium cars, SUVs, and more, and you can explore our selection online at your convenience.