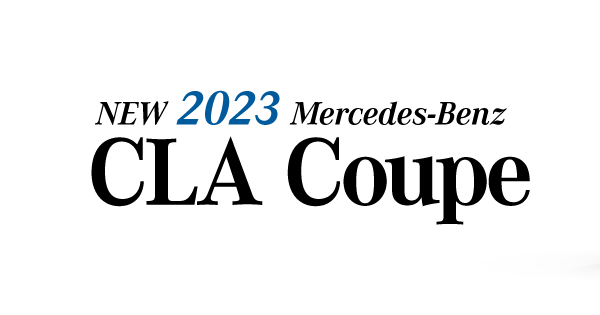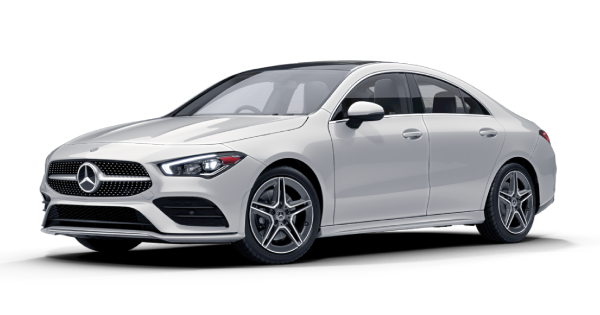 Impossible to Overlook
When you enter the market for a luxury car, you may rightly expect to see elegant interiors with high-end materials, premium features, and upscale design direct from the manufacturer. You'll find all of these in abundance in the Mercedes-Benz CLA-Class, and you'll also enjoy an exciting performance thanks to its athletic handling and powerful engine. This sophisticated four-door coupe from Mercedes-Benz delivers unmatched comfort and capability alongside supreme efficiency at a reasonable price.
Once you get behind the wheel of the CLA, we are confident that you'll see why drivers across the U.S. have fallen in love with the stylish German coupe. You're welcome to come to our dealership to get to know the CLA through a test drive today!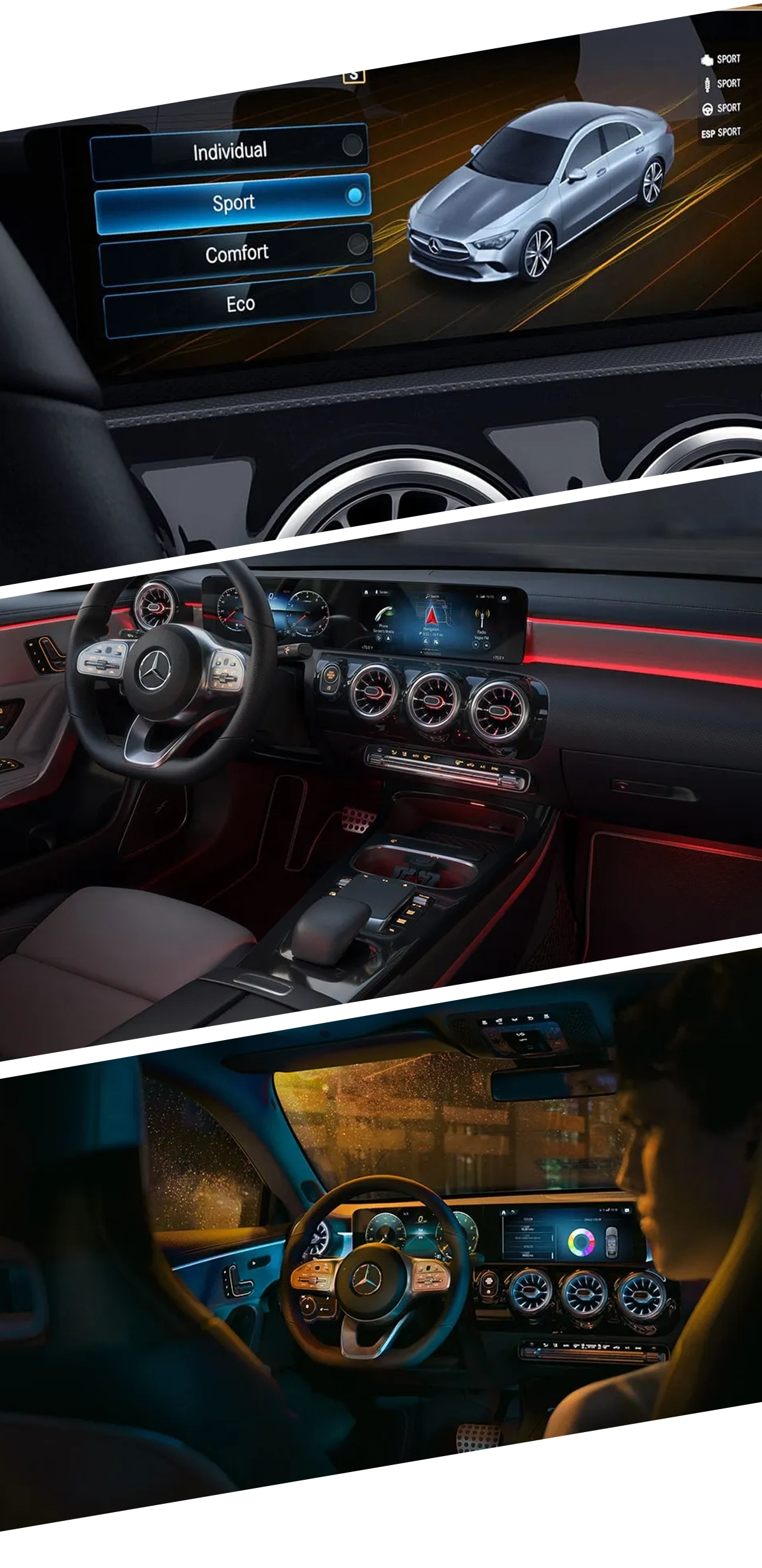 What's New in the 2023 Mercedes-Benz CLA?
Many first-time luxury buyers are interested in the Mercedes-Benz CLA because it is a small sedan with the performance and styling of a coupe. It has the same appealing interior and customization choices as the other vehicles in the German carmaker's lineup. The CLA offers an engaging driving experience and excellent fuel economy, making it a fantastic daily driver with an attractive appearance. For a basic luxury car, the CLA is oozing with style. This sleek-looking coupe looks sportier than other Mercedes models, with its sharp nose and tapered roof. The CLA's interior features a modern design and high-quality materials, which is expected of a Mercedes-Benz. The CLA's powerful turbocharged engine allows it to move quickly around the city without having to stop at gas stations frequently. Overall, this vehicle is an excellent sedan that is relatively affordable.
History of the Mercedes-Benz CLA
Mercedes-Benz introduced the CLA-Class in 2014, presenting the coupe as a new generation's introduction to the luxury driving. The CLA found its audience, and young drivers were thrilled by its premium amenities and engaging performance. The streamlined four-door coupe profile caught the attention of a unique market, and the contemporary styling proved the Mercedes-Benz could appeal to a wide range of interest and tastes.
The manufacturer now also offers the CLA 250 4MATIC Coupe which features variable-torque 4MATIC® all-wheel drive, as well as the 302-hp AMG CLA 35 and 382-hp AMG CLA 45 as part of their high-performance CLA-Class lineup.
Experience the CLA at Berglund Luxury Lynchburg
When you're ready to hit the roads of  Lynchburg in a new luxury vehicle, we know that you can find just what you want at our dealership. When you visit Berglund Luxury Lynchburg, you may choose from an eclectic selection of high-end vehicles from a variety of top-quality makers. You can explore our collection online, then come see us when it's time for a closer look.