BMW X3 Buy Lease Offers in Lynchburg, VA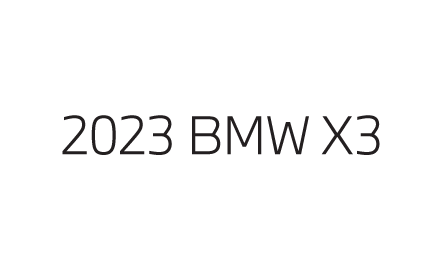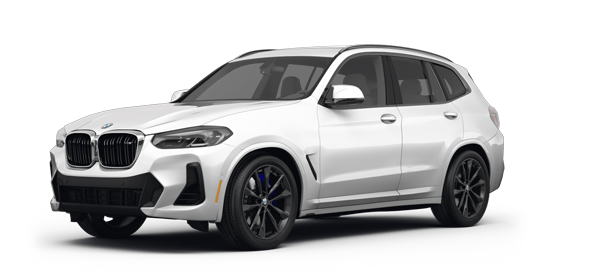 Comfort Meets Maneuverability
BMW's family of fine vehicles offers luxury interiors and renowned performance in a variety of body styles, so when they released their own compact SUV, drivers knew exactly what to expect. The spacious yet nimble X3 presents all the upscale comfort and capability of the larger X5 in a slim, sporty frame. Even with its smaller profile, the X3 promises generous interior space, and the cabin is well equipped with sophisticated features for comfort and entertainment. The supremely safe SUV can be easily called upon for family vehicle duties, while its potent powertrain and slick maneuvering make it a thrill to drive on any excursion.
To truly understand what makes the X3 such a dynamic luxury SUV, you'll simply have to drive it for yourself. We invite you to come by our dealership to experience its comfort and performance firsthand.
What's New in the 2022 BMW X3?
The 2022 BMW X3 is a third-generation model, which debuted in 2017. One popular feature of this generation got a significant upgrade for 2022. The twin-turbocharged inline-six now comes with a 48-volt motor to improve efficiency. This new setup seems to be the replacement for prior years' plug-in hybrid variants. 2022 also brought upgrades to the infotainment system. While previous year's models only had 10.3-inch gauge and infotainment screens, now you can option 12.3-inch versions of either. Beyond this, the X3 looks new for the new year. It received an updated grille, new bumpers and wheels, and upgraded headlights. Another new appearance option is the M Sport package, to make the X3 base models look more like the sporty M40i. The 2022 BMW X3 is the best version to date, and you will be happy to add it to your garage.
History of the BMW X3
In 2004, BMW decided to deliver the same luxury quality of the X5 in a more compact presentation, and released the X3 to a warm response. The new model was dressed to impress, with a handsome leatherette interior, plus popular features like a premium sound system and cell phone integration. The original X3 was powered by a 184-horsepower engine, while BMW also offered a 225-horsepower inline-six in specific trims. Through 2005 and 2007, the X3 received several updates to its looks, powertrain, and features. A more comprehensive redesign was issued in 2018, enhancing the SUV's efficiency, style, and capability.
Discover the X3 at Berglund Luxury Lynchburg
Whenever you're ready to experience the luxury that BMW is known for, we hope you'll come see us here in Lynchburg. We have the X3 and many other refined models here and waiting for you, so take a look through our lineup and discover the vehicle of your dreams today!