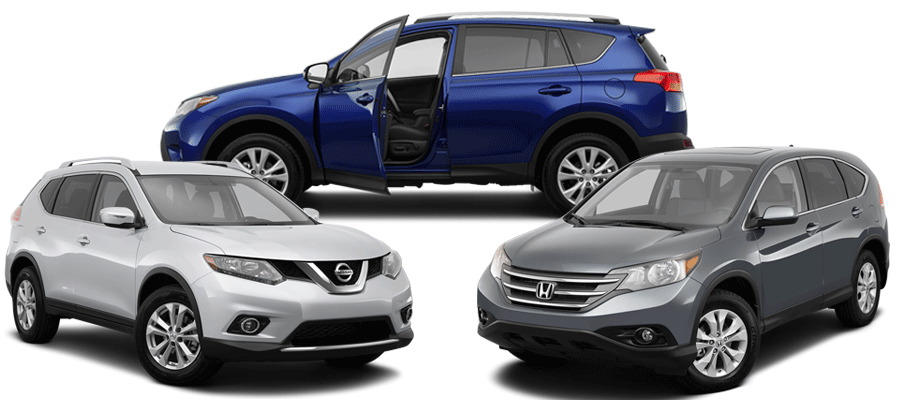 Pre-Owned Luxury SUVs in
Lynchburg

,

VA
Take one drive on the highway, or even a drive through your neighborhood, and you're bound to see more SUVs than you can count. They're one of the hottest vehicles on the market right now, and for good reason. SUVs are spacious without feeling bulky, fuel efficient, and often have some of the most desirable and safety features inside. But in such a saturated segment it can be surprisingly difficult to find an SUV that meets all of your criteria.
Whether you're looking for a low-mileage late-model SUV for yourself or a lower-priced SUV for a new teen driver, we're sure to have exactly what you're looking for within our extensive pre-owned SUV inventory at Berglund Luxury Lynchburg. Many luxury vehicles are known for being reliable and retaining their value for many years, so purchasing a pre-owned luxury SUV offers the best of both worlds. You'll get the cutting-edge features and engineering you want at a great value.
With so many pre-owned SUVs available on the market, we've taken the hard work out of finding the one that's right for you. Our pre-owned luxury SUVs are carefully selected and must meet our high standards via a rigorous inspection - we only stock the best of the best. We have a large selection of SUVs from your favorite luxury brands such as BMW, Volvo, Lincoln, and Mercedes-Benz, and many more, so there's something for everyone's taste.
Certified Pre-Owned SUVs
We're committed to providing excellent customer service and the best possible car-buying experience for each and every customer, and one of our favorite ways to do that is to offer Certified Pre-Owned SUVs. These SUVs differ slightly from our other high-quality SUVs in that in addition to passing our own standards for a pre-owned SUV, these vehicles meet the rigorous standards set by their manufacturers. When you're buying a Certified Pre-Owned SUV, you can rest assured that you're purchasing the best quality of pre-owned vehicles available.
Find Your Pre-Owned SUV from
Berglund Luxury Lynchburg
Start your search for your perfect pre-owned SUV by browsing our inventory of pre-owned SUVs online. When you've found the SUV that meets your criteria list of features and fits into your budget, you can explore it further in person at Berglund Luxury Lynchburg, or set up virtual tours and appointments to get to know your new SUV. For your ultimate comfort and convenience, we can service you completely online.