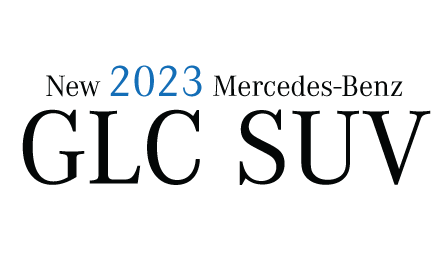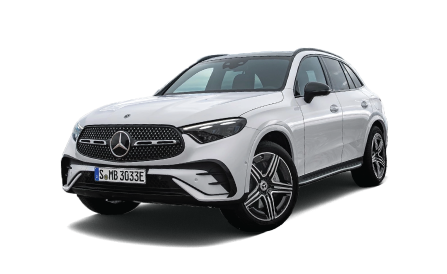 Mercedes-Benz GLC Specs and Information
SUVs provide an exciting driving experience. With their versatility and dependability, this style of vehicle is great for everyday driving and for more adventurous trips. Driving the Mercedes-Benz GLC is an even more thrilling experience. This compact luxury SUV has everything you would want in a high-end vehicle. The next time you are in the market for a new vehicle and want to treat yourself right, look for a Mercedes-Benz GLC near Forest, VA. But you don't want to shop for a Mercedes-Benz GLC new model just anywhere. You can see the 2023 version for yourself when you come to the showroom at Berglund Luxury Lynchburg. Experience the comforts and conveniences of the interior. You can also get a glimpse of the power and dependability this model provides too. At this dealership, you'll love the service and selection, too.
What's New in the 2023 Mercedes-Benz GLC?
Mercedes-Benz consistently updates its models, so your experience at the wheel and as a passenger can be pleasant. The 2023 Mercedes-Benz GLC SUV has some changes and improvements this year. Some of these are minor, but make a difference in the way the vehicle looks and feels.
First, the headlights have a redesigned shape, and the taillights are now narrower. Instead of having two strips on the grille, as in the previous model, there is now just one. This version is also slightly bigger than its predecessor. For example, it's now 2.4 inches longer and 0.6 inches wider than before. You'll note that the interior changes are a little more significant.
There are now two interior displays: a 12.3-inch digital instrument cluster and an 11.9-inch infotainment touch screen. You'll get a navigation system with every Mercedes-Benz GLC trim as well. The steering has been enhanced, as you'll now get touch-sensitive control buttons at your fingertips. You'll also like that this new model increases the cargo capacity to 21.9 cubic feet.
It's critical to think about Mercedes-Benz GLC safety as well as you drive near Forest, VA, and anywhere else. There are plenty of features in this SUV to protect you and help to reduce the risks of accidents. You'll appreciate the automated emergency braking with pedestrian detection, blind-spot monitoring, and adaptive cruise control. There is also a handy lane-centering feature. In addition, this SUV provides excellent power and good performance on the road. It comes with a 2.0-liter 4-cylinder engine that puts out 258 horsepower. It has a nine-speed automatic transmission and rear-wheel drive.
History of the Mercedes-Benz GLC
The GLC first hit the roads in 2015 as the 2016 model. It has since filled the compact luxury SUV space. There have been two generations of this SUV, the first of which ended after the 2021 model year. There were, however, some notable changes during generation one. The 2020 model, for example, got a new steering wheel and a 12.3-inch digital cockpit.
This year's GLC is the first of the second generation of this SUV. This year, there are also three plug-in hybrid models to choose from. You can shop for a Mercedes-Benz GLC deal and see whether one of these trims fits your preferences and needs.
Find Your Mercedes-Benz GLC at Berglund Luxury Lynchburg
Your next step is to look for the right Mercedes-Benz GLC dealer. But you don't have to look far. Come down to the showroom of Berglund Luxury Lynchburg in Lynchburg, VA, and speak with the sales team. Visit us today, and find out what you can do to get into the 2023 Mercedes-Benz GLC.